Director of Fundraising Services
Position Description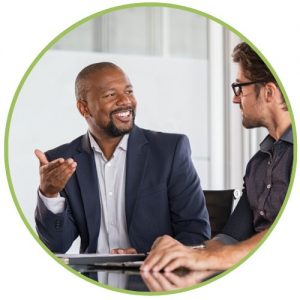 The Director of Fundraising Services is responsible for managing and providing oversight for the planning and execution of fundraising services for clients. A critical function of the position is to nurture client relationships with a focus on client satisfaction and achievement of agreed upon goals. Critical components of the job also include supervising managers and employees assigned to your team and nurturing their talent. The position also entails working with consultants and effectively utilizing their expertise to supplement the talents of employees for the achievement of client goals and enrichment of the Company's services. The Director is responsible for making the Company brand come alive in day-to-day operations and in communications with clients, vendors, and the public. The Director is also responsible for identifying and cultivating prospective clients (prospects), preparing proposals for prospects, negotiating and preparing contracts, and providing leadership for the onboarding of new clients. Successful performance is relationship-focused and data-driven.
About Our Organization:  At Soukup Strategic Solutions, we have privilege of advising our community's top leaders in the nonprofit sector. Our clients have selected us to guide them in making their organizations more effective at achieving their missions. We are proud of our strong reputation as one of our community's most trusted resources in strategic planning, fundraising, nonprofit management, and Board development.
Our clients are large and small nonprofits that positively impact our world in countless ways. Their leaders are some of the most talented and generous people in our community. Through our work with them, we make a measurable impact on thousands of lives. Our clients depend on our expertise, and we see it as an honor to deliver high quality service to them.
Our employees are self-motivated, life-long learners who value being members of a team and are dedicated to providing our clients with the highest level of service. We are seeking new team members to help us build our clients' capacities to fulfill their missions and achieve their goals. We are looking for talented professionals who share our love for working with nonprofits and who aspire to make a difference in the world. The ideal candidate has experience in the nonprofit sector, preferably in the areas of fundraising and/or nonprofit management.
Job Location:  Work will primarily be performed remotely. Meetings may be required at client offices and other locations. Some travel is required.
Time Commitment: This is a full-time salaried position. Some evening and weekend hours will be required to fulfill client needs.
Other Requirements: Soukup Strategic Solutions is a drug-free workplace, and a pre-employment drug test is required. A valid driver's license, clean driving record, and personal automobile insurance are required.
Education:  
Bachelor's Degree required; Master's degree preferred (MBA, MPA, or degree in Nonprofit Management, Philanthropy, Marketing, Communications, Public Relations, or Journalism preferred)
Experience:
Demonstrated professional experience in fundraising, grant writing, and event planning required (5+ years preferred)
Experience managing and supervising employees required (5+ years preferred)
Experience in marketing, nonprofit or corporate communications and public relations preferred (5+ years preferred)
Other Qualifications:
Must be eligible to be registered as a fundraising consultant in the State of Florida
To Apply:
Please submit your resume and cover letter by email to Careers@SoukupStrategicSolutions.com.