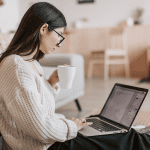 Marketing and Communications Coordinator
This is a full-time position responsible for providing support for the Company's marketing and communications activities. This team member is responsible for planning, developing, and coordinating communication, marketing, and public relations activities for clients. This position also coordinates communication, marketing, and public relations projects for the Company. READ FULL JOB POST >>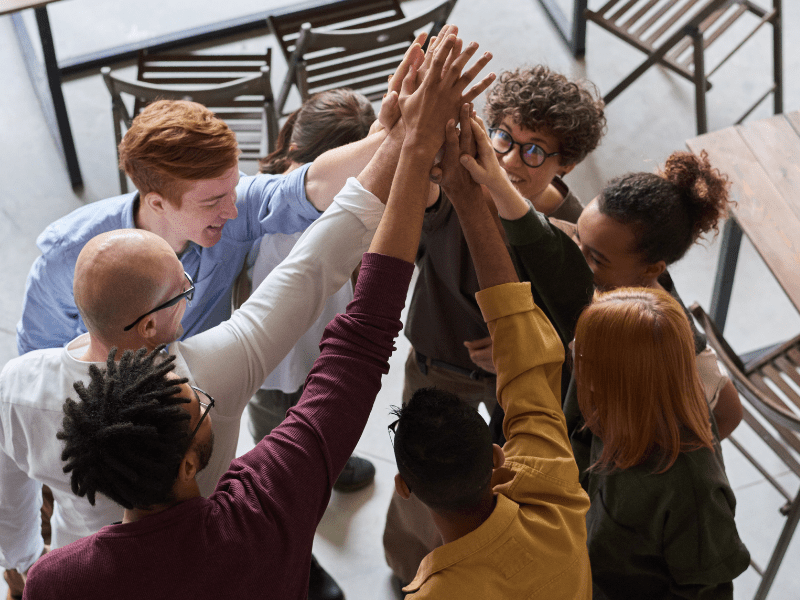 About Our Organization
At Soukup Strategic Solutions, we have the privilege of advising our community's top leaders in the nonprofit sector. Our clients have selected us to guide them in making their organizations more effective at achieving their missions. We are proud of our strong reputation as one of our community's most trusted resources in strategic planning, fundraising, nonprofit management, and Board development.
Our clients are large and small nonprofits that positively impact our world in countless ways. Their leaders are some of the most talented and generous people in our community. Through our work with them, we make a measurable impact on thousands of lives.
About our Team
Our employees are self-motivated, life-long learners who value being members of a team and are dedicated to providing our clients with the highest level of service. We are looking for talented professionals who share our love for working with nonprofits and who aspire to make a difference in the world.
"At Hope, we needed to expand our grants program to meet the growing needs of our unfunded services. Rather than add personnel to our Hope team, we chose to partner with Soukup Strategic Solutions. With this partnership, we have access to a vast team of professionals with expertise in grants research, writing, and consulting. With Soukup Strategic Solutions' support, we doubled essential grant funding that enables us to further our mission."
Sabrina L. Bennett,​ CFRE
, Director of Development, Hope Healthcare
"A strategic retreat facilitated by Soukup Strategic Solutions (SSS) will change the course of your organization. I am confident making this recommendation because I have attended three SSS retreats and have witnessed the changes within the organizations almost immediately. I have also attended retreats facilitated by other people and there is no comparison. SSS is the premier nonprofit consulting business.
The extensive pre-retreat phase enabled us to begin the actual strategic retreat by reviewing the comprehensive critical information gathered about our organization. Information gathering and analysis is comprehensive.
At the actual retreat, we reviewed the SWOT analysis, set measurable goals and objectives, and determined ways to reach these goals. Our board remains energized and motivated and has been moving forward with determination and passion to achieve our goals. This is thanks to a facilitation process that was well-organized, and laser focused.
SSS staff members are professional, knowledgeable, accessible and will take an organization to a higher level of productivity and an improved future."
Nina Gray
, Board Member and Founder, of Collier Resource Center
"Soukup Strategic Solutions has done an excellent job supporting our organization's donor management system needs. We continue to enjoy our partnership with the entire Soukup team."
Mark Noonan
, Board Member, Santa Rosa High School Foundation
"Our Daily Bread Food Pantry has been very pleased with the quality of work Soukup Strategic Solutions provides. In particular, their local knowledge and understanding of the nuances of grants and grantors are outstanding. Teresa Stohs and Soukup's extensive experience has helped to bring Our Daily Bread Food Pantry to a new level of grant submissions."
Liz Pecora
, VP, Development & Communications, Our Daily Bread
"The Collier Resource Center has increased our number of clients by 29% with the help of the Soukup Strategic Solutions team. Everyone we had the pleasure of working with was responsive, creative, and determined to help us reach our goal."
Nina Gray
, Board Chair, Collier Resource Center
"Soukup Strategic Solutions is extremely well-versed, experienced, and efficient in grant research and writing. We are truly fortunate to have worked with them."
Debra Frenkel
, Executive Director, Freedom Waters Foundation
"Soukup Strategic Solutions listened to our concerns, our hopes for the future, and our overall mission. They helped us develop a strategic plan that stayed within our overall ideals but also us to maximize on what we wanted to accomplish."
Connie Preu
, Executive Director, Collier Harvest
"Soukup Strategic Solutions has provided wonderful service to our organization by creating a plan and guiding us through implementation. They have been instrumental in moving us forward."
Melanie Black
, Executive Director, Drug Free Collier
"Soukup Strategic Solutions has a special ability to encourage staff and volunteers to become more involved in the mission and provide their expertise to the matter at hand."
Debra Haley
, Executive Director, New Horizons of SWFL
"It is remarkable how your approach reoriented Board member's thinking and inspired constructive action. Our meetings now are as they should be, productive sessions reviewing what active committees have done the month before."
Deborah Coe Silver, Psy.D., ABPP, NCSP
, Secretary, Family Resource Center
"Soukup Strategic Solutions has been instrumental in moving us forward by creating a plan and guiding us through implementation."
Melanie Black
, Executive Director, Drug Free Collier
"Soukup Strategic Solutions helped us achieve "Industry Standards" in the areas of organization structure, fundraising strategies, and the development of a 3-year business plan."
Dale Mullin
, Board President and Founder, Wounded Warriors of Collier County
"Soukup Strategic Solutions helped us develop a strategic plan that stayed within our overall ideals but also allowed us to maximize on what we wanted to accomplish as far as raising funds, feeding more people, acquiring more volunteers, and board members."
Connie Preu
, Executive Director, Collier Harvest