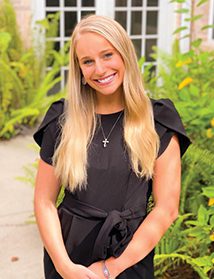 Hannah Reynolds
Fundraising and Event Planning Coordinator
Hannah brings to the team cutting edge techniques and fresh perspectives. She is responsible for creating engaging events to expand the reach of clients with the local community through relationship building.
Hannah has worked with various nonprofit organizations on the East Coast to expand their impact through the use of digital marketing campaigns. Through the use of branding and business strategy, she is able to connect donors with nonprofits that will allow them to feel fulfilled through philanthropy.
Hannah moved to Florida in 2017 from upstate New York. She earned her Bachelor's Degree in Political Science and Pre-Law from Florida Gulf Coast University.
When she is not in the office, she enjoys spending time with her friends and family, working out, dancing, watching sports, volunteering, and playing soccer.