Our team can guide you in developing new strategies to increase community awareness of your organization. Get expert guidance on branding, marketing, and communications, all in one place with our in-house copywriters, graphic designers, and digital marketing team, all of whom have specialized experience in working with nonprofits. We help craft campaigns that showcase your mission, engage your audience, fit your budget, and grow your donor base.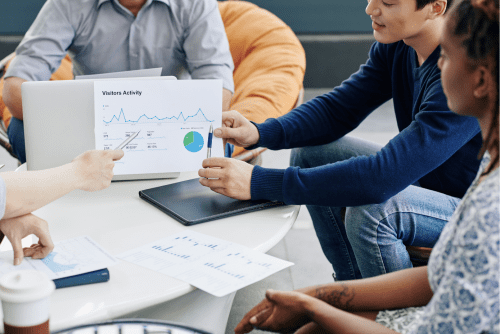 Marketing Services 
Social Media Management
Newsletters and Blog Posts
Impact Reports
Press Releases, Magazine Articles, and Guest Commentaries
PSA's (Radio and TV) and Ad Design and Placement
Video Production
Graphic Design
Website Content Management
Re-Branding
Marketing Plans
Case Study:
Marketing services are often used in nonprofits to support the fundraising effort, but they can also be used to expand a nonprofit's service population. In 2020, Collier Resource Center (CRC) wanted to help more people facing challenges due to the pandemic, but community awareness of CRC was limited. Soukup Strategic Solutions worked with CRC to carefully define their target market and develop a marketing plan to reach them.  Together, CRC and Soukup Strategic Solutions implemented the marketing plan, which included development and distribution of collateral materials, collaboration with other nonprofits, press releases and media appearances on radio and TV, an advertising campaign, and social media campaign. In five months, Soukup Strategic Solutions assisted CRC in increasing clients served by 29%.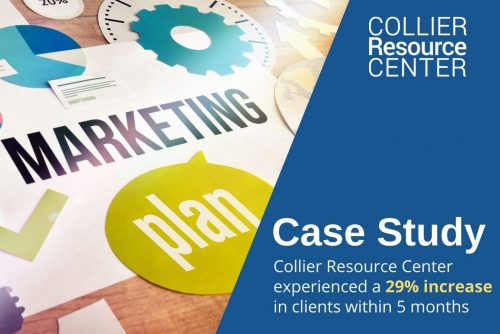 "The Collier Resource Center has increased our number of clients by 29% with the help of the Soukup Strategic Solutions team. Everyone we had the pleasure of working with was responsive, creative, and determined to help us reach our goal."
Nina Gray
, Board Chair, Collier Resource Center