Our team evaluates the effectiveness and efficiency of your organization's systems in place. We define processes to ensure your organization functions at its best so you can grow your programs and reach more people.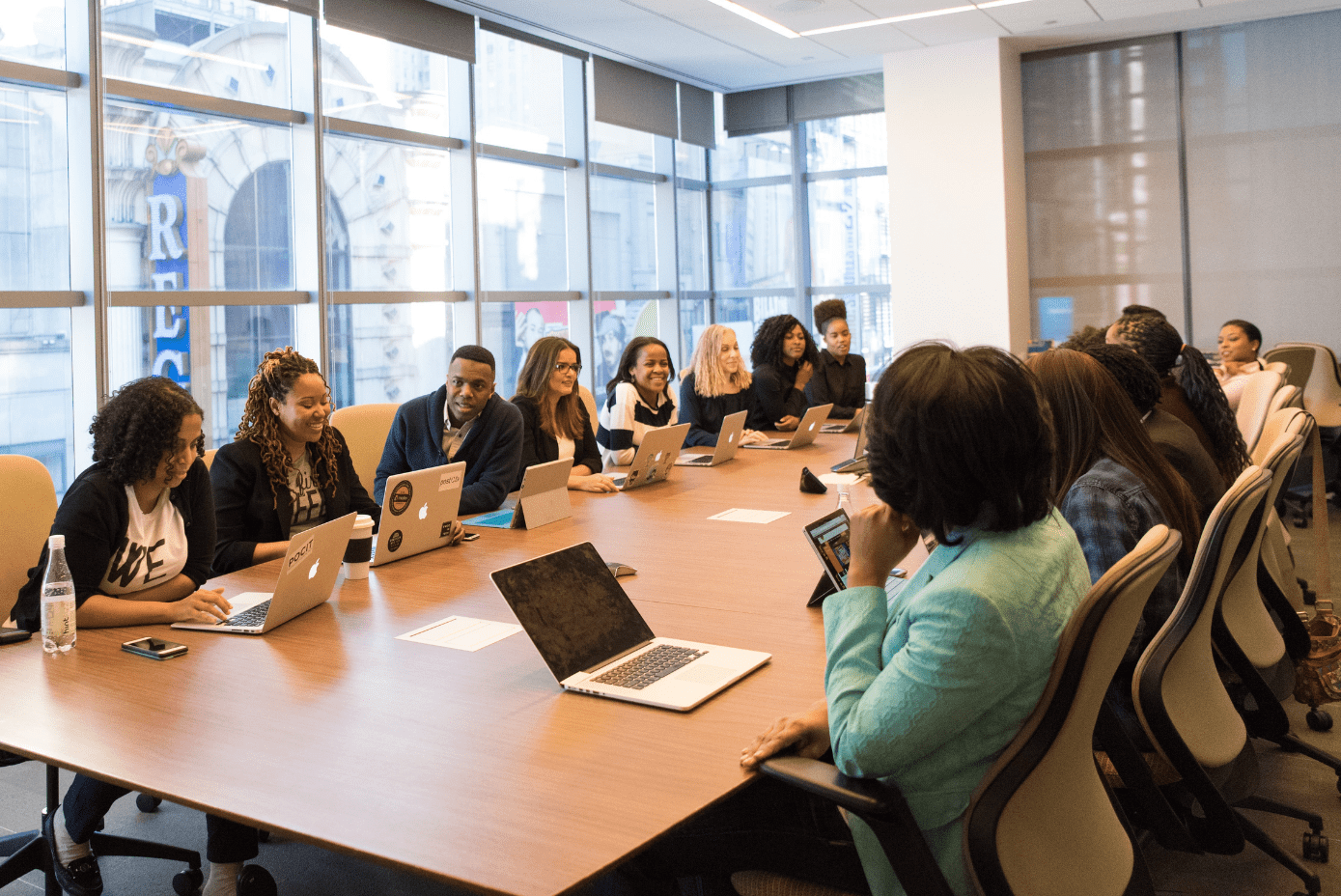 Governance Services 
Board Development
Succession Planning
Strategic Planning
Committee Development
Case Study
Long-range planning is part of governance best practices, and Sanibel-Captiva Conservation Foundation hired Soukup Strategic Solutions to assist them in developing a five-year strategic plan. Soukup Strategic Solutions conducted a SWOT analysis, which included a comprehensive document review, confidential interviews with Board members, staff, and other key stakeholders, confidential surveys, departmental meetings with staff throughout the organization, review of community data, tours of the organization's properties, and brainstorming with various members of the organization. Led by a small strategic planning committee, the Board and staff worked with Soukup Strategic Solutions to plan and implement a two-day retreat in which the leadership reviewed recent accomplishments, established a shared vision for the future, and set goals to achieve that vision. Measurable objectives, strategies, and action steps were developed to provide a blueprint for how the goals would be achieved to move the organization forward in the coming five years.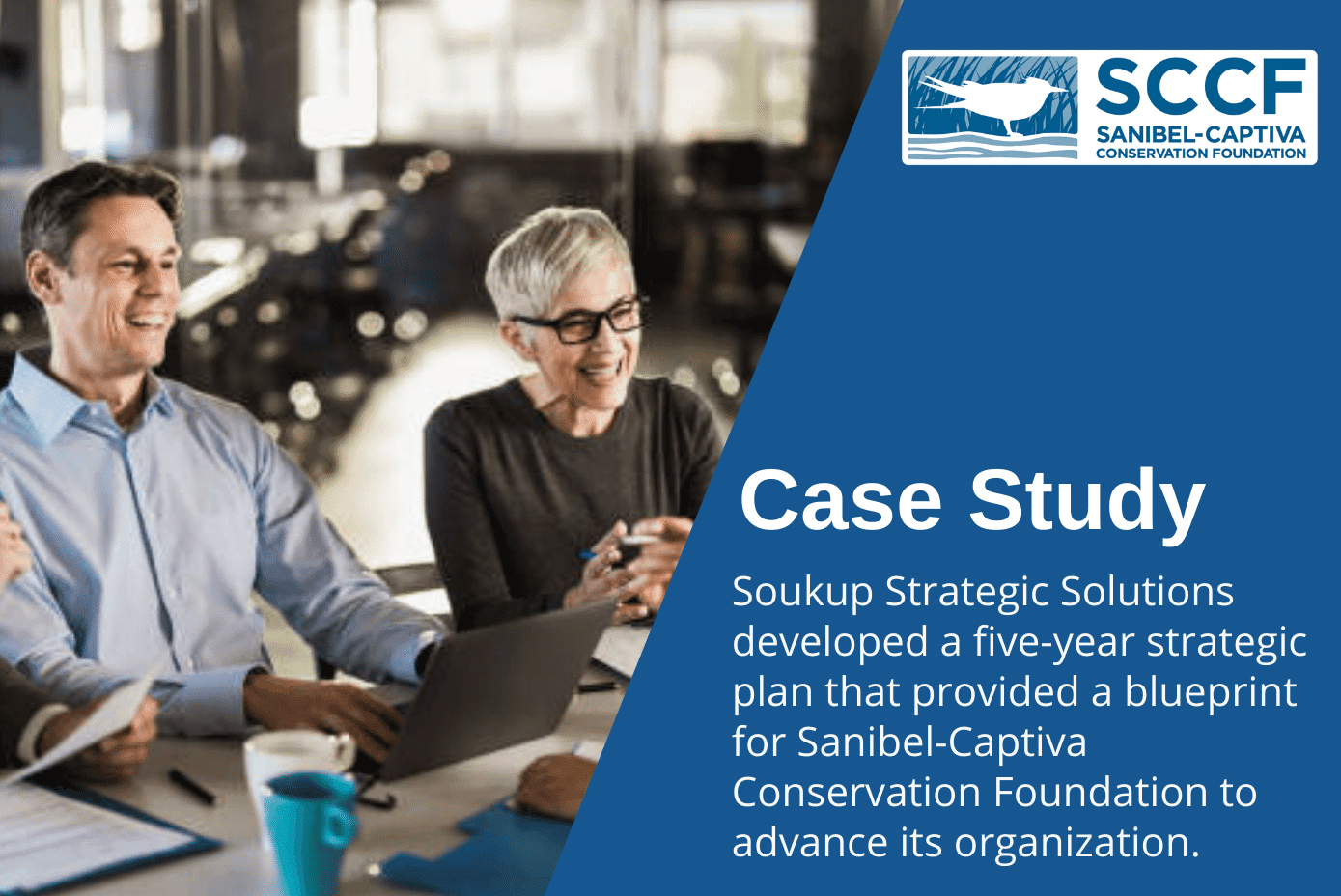 "A strategic retreat facilitated by Soukup Strategic Solutions (SSS) will change the course of your organization. I am confident making this recommendation because I have attended three SSS retreats and have witnessed the changes within the organizations almost immediately. I have also attended retreats facilitated by other people and there is no comparison. SSS is the premier nonprofit consulting business.
The extensive pre-retreat phase enabled us to begin the actual strategic retreat by reviewing the comprehensive critical information gathered about our organization. Information gathering and analysis is comprehensive.
At the actual retreat, we reviewed the SWOT analysis, set measurable goals and objectives, and determined ways to reach these goals. Our board remains energized and motivated and has been moving forward with determination and passion to achieve our goals. This is thanks to a facilitation process that was well-organized, and laser focused.
SSS staff members are professional, knowledgeable, accessible and will take an organization to a higher level of productivity and an improved future."
Nina Gray
, Board Member and Founder, of Collier Resource Center
"Soukup Strategic Solutions listened to our concerns, our hopes for the future, and our overall mission. They helped us develop a strategic plan that stayed within our overall ideals but also us to maximize on what we wanted to accomplish."
Connie Preu
, Executive Director, Collier Harvest
"Soukup Strategic Solutions has provided wonderful service to our organization by creating a plan and guiding us through implementation. They have been instrumental in moving us forward."
Melanie Black
, Executive Director, Drug Free Collier
"Soukup Strategic Solutions has a special ability to encourage staff and volunteers to become more involved in the mission and provide their expertise to the matter at hand."
Debra Haley
, Executive Director, New Horizons of SWFL
"It is remarkable how your approach reoriented Board member's thinking and inspired constructive action. Our meetings now are as they should be, productive sessions reviewing what active committees have done the month before."
Deborah Coe Silver, Psy.D., ABPP, NCSP
, Secretary, Family Resource Center
"Soukup Strategic Solutions has been instrumental in moving us forward by creating a plan and guiding us through implementation."
Melanie Black
, Executive Director, Drug Free Collier