Want to increase your nonprofit's income from grants? Our Grants Team will work with you to develop an individualized plan to improve your organization's success with grant funding. We assist by researching grant opportunities, submitting grant proposals, and preparing written reports to funders on behalf of your nonprofit. Our team will help you assess your organization's capacity to apply for and manage grant funding and provide guidance on how to build your organization's capacity over time. By partnering with Soukup Strategic Solutions, you can be confident you are taking advantage of the grant opportunities available to your organization.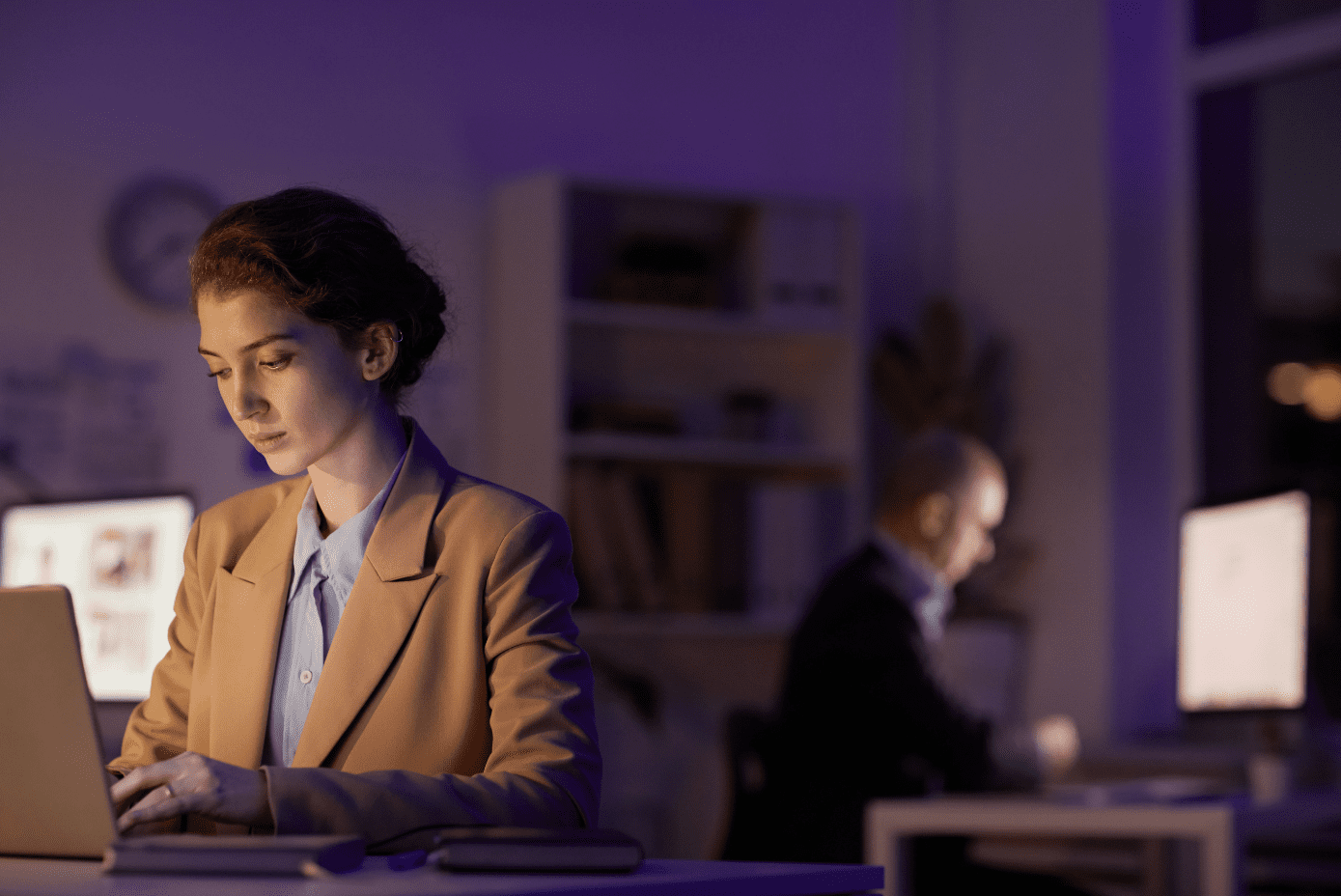 Grant Services 
Grant Research
Grant Proposal Writing
Grant Reporting
Guidance on Budgeting
Guidance on Outcomes Measurement
Case Study
In 2016, Youth Haven needed to replace their full-time grant writer and contracted with Soukup Strategic Solutions to manage their grant writing and reporting, and to lead their management team through re-accreditation with the Council on Accreditation. For about the same cost as they had been paying for a single staff person to write grants, the Soukup Strategic Solutions team began writing Youth Haven's grants, with a budgetary goal of $685K in grants income. Soukup Strategic Solutions exceeded the goal by 34%, with a total of $920K in grant awards for that fiscal year. Over the next several years, Soukup Strategic Solutions was able to increase Youth Haven's grant awards to over $1.3M in 2020, which represents a 42% increase in 4 years. In 2021, grant awards constitute approximately 37% of Youth Haven's annual budget, up from 22% in FY 2016.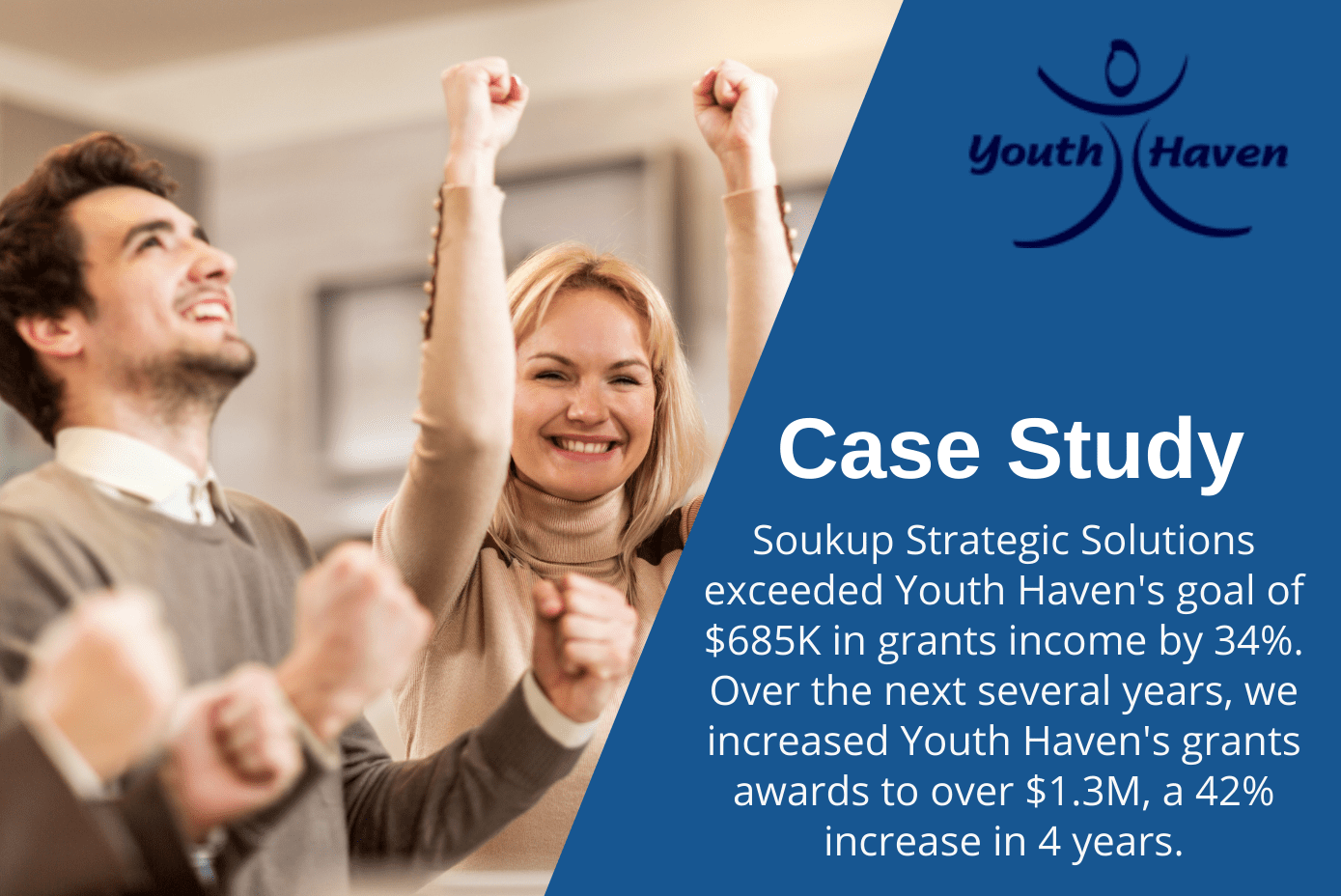 "At Hope, we needed to expand our grants program to meet the growing needs of our unfunded services. Rather than add personnel to our Hope team, we chose to partner with Soukup Strategic Solutions. With this partnership, we have access to a vast team of professionals with expertise in grants research, writing, and consulting. With Soukup Strategic Solutions' support, we doubled essential grant funding that enables us to further our mission."
Sabrina L. Bennett,​ CFRE
, Director of Development, Hope Healthcare
"Our Daily Bread Food Pantry has been very pleased with the quality of work Soukup Strategic Solutions provides. In particular, their local knowledge and understanding of the nuances of grants and grantors are outstanding. Teresa Stohs and Soukup's extensive experience has helped to bring Our Daily Bread Food Pantry to a new level of grant submissions."
Liz Pecora
, VP, Development & Communications, Our Daily Bread
"Soukup Strategic Solutions is extremely well-versed, experienced, and efficient in grant research and writing. We are truly fortunate to have worked with them."
Debra Frenkel
, Executive Director, Freedom Waters Foundation